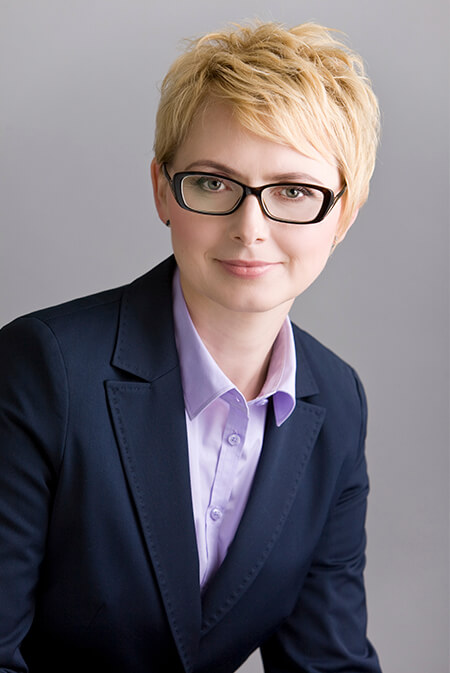 Katarzyna Chachlowska
Legal Counsel
She graduated from the Faculty of Law at the Jagiellonian University and did postgraduate studies in Copyright, Press and Publishing Law.
Since 2007 she has been a member of the District Chamber of Legal Counsels in Kraków, entered on the list of Legal Counsel under the number KR-1921.
She has gained extensive professional experience while working in public administration bodies, law firms as well as in international corporations as an in-house lawyer.
To enhance her professional qualifications, she has taken part in training courses organized by European Institutions as well as in many others especially dedicated to intellectual property law and new technology.
She speaks English, and has gained Toles Higher Certificate.
She loves travelling, food and wine. She spends her free time actively, enjoying outdoor sports and spending time in the countryside.